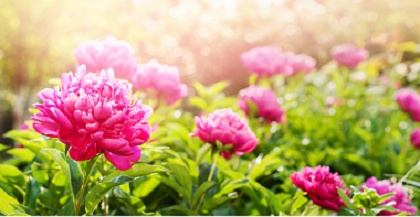 Everyone wants a yard that they'll love, but many homeowners are afraid of the time and commitment that will be required to get noticeable results. Fortunately, there are some fairly simple ways to perk up your landscaping:
Plant Wisely
Planting a single type of flower can create a dramatic effect, since it'll have the powerful presence of a single color. For the fullest and most abundant appearance, remember to plant in odd numbers and not to allow too much spacing. While you don't want your flowers to overcrowd or choke each other, you also don't want any obvious bald spots. As an added bonus, it'll make combating weeds easier, since they'll be incredibly obvious when they crop up.
Weed Thoroughly
At-home gardeners are usually diligent in early spring and summer, but that often begins to falter as the year progresses. Be sure to check for weeds regularly and stay on top of them as they appear. Weeds typically grow faster than perennials or annuals, so you'll have to be attentive if you want to keep them under control and give your plants a chance to flourish. Because weeds are aggressive and tend to multiply quickly, they'll take over your garden if you allow them.
Water Adequately
As a general rule, you should water either early in the morning or late at night. Watering during the heat of the day is wasteful. Much of that water will evaporate, and it won't be doing your plants much good. While most homeowners would love to think that they stay on top of their watering, the truth is that not all of your plants require the same amount or frequency of water. Be sure to take each flower, tree, or even vegetable in mind. They all have different needs, so you can't just give everything the same treatment. It's a good idea to give yourself a schedule while mapping out your garden and taking into account the requirements of each plant.
Mulch Sufficiently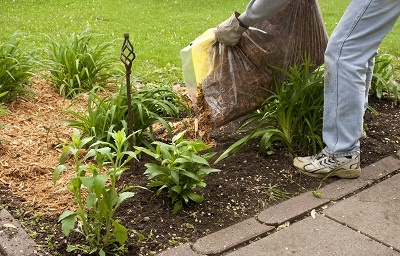 Mulch retains moisture, provides insulation for cold weather, aids in combating weeds, and fights erosion. Depending on the type of mulch, it can even help deter ticks, fleas, and gnats. It also creates a protective barrier against lawnmowers or other mechanical harm. When you realize everything mulch does for your garden, it's little wonder that it's so frequently encouraged.
Deadhead Quickly
Removing spent blooms will help your plants create new ones. This may seem like a small, cosmetic detail, but it's worth remembering if you want to muster all the beauty that your garden can deliver. Landscaping in Austin, TX, doesn't have to be a full-time job. A little bit of attention and care will go a long way.
Contact Blades & Shades Landscaping and we can keep your landscape looking beautiful.