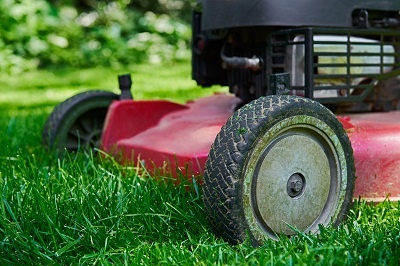 Landscaping services mostly add aesthetic value to your outdoor spaces. However, they also offer economic benefits, especially for commercial buildings and offices. In fact, the right landscaping company in Austin, TX, can make a big difference for your resale value, employee retention, and utility costs.
Resale Value
Proper landscaping enhances the property value of your building. When you have a manicured lawn, beautiful trees and shrubs, or flower gardens in front of your building, all these improve the curb appeal of your property. For a commercial building, this can attract more visitors to come inside and promote your business. If you're looking to resell the property, it will fetch more on the open market. Studies have also shown that enhanced landscaping features can help sell a property sooner. A quick sale can help you recoup your investment in a faster period of time without doing any extra work.
Employee Retention
Many different factors go into improving employee retention. Since hiring new employees can be expensive, it makes sense to keep the ones you have. In the 90s, many offices added landscaping features inside and out to make the workplace look more attractive. Nature has a calming effect on people, but it can also make them feel more productive. If you want to improve your employee's satisfaction with the workplace, it's a good idea to pay attention to your landscaping features.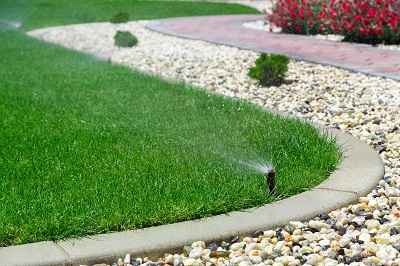 You can incorporate beautiful landscaping around the grounds of your building. To encourage your employees to enjoy the scenery, it makes sense to add a path and some benches for sitting on. You'll probably find that the employees who spend their lunch break outside will come back to work feeling refreshed and ready to tackle new challenges. Improved productivity increases your company's bottom line.
Utility Bills
If you want to have more money in your pocket, you have to earn more or spend less. Landscaping can help you earn more by improving employee productivity and increasing the resale value of your building, but it can also save you money on your utility bills. For example, planting trees in front of your south-facing windows can reduce the amount of sun that comes in. Consequently, you'll spend less money on cooling your building in the summer.
Having trees can help you absorb much of the heat outside, too. In fact, planting trees to shade your building can significantly reduce the amount of money you spend on running your air conditioner. And trees provide better, more reliable shade than an awning or other man-made solutions to the problem.
To find out how you can get more economic benefits out of your lawn or garden, contact Blades and Shades Landscaping for our expert advice today.